The Bear's Club in Jupiter, Florida is widely recognized as one of the world's most prestigious private golf and country club communities. The Bear's Club is the culmination of the Golden Bear's dream to develop the finest private golf club for those who share his passion for the game of golf. It's hard to believe this magnificent property was once John D. MacArthur's old farm, but Jack Nicklaus carved his signature in this former cow pasture and turned it into a South Florida golfer's dream.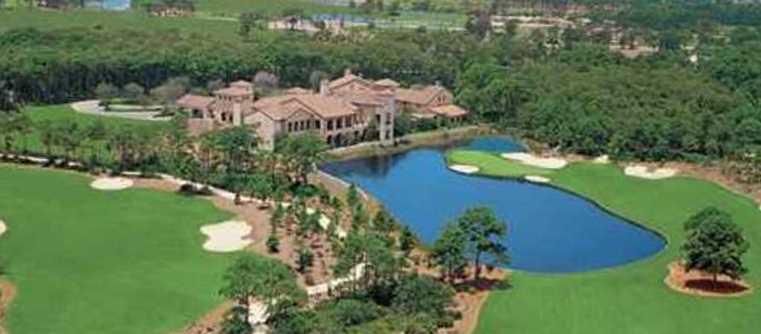 The Bear's Club in Jupiter, Florida encompasses more than 400 acres of prime South Florida real estate and is home to the exquisite, Tuscan-inspired 40,000 square foot clubhouse stylishly decorated by Barbara Nicklaus. Here you are greeted with 5-star service, white glove concierge program and an acclaimed chef all with the personal touches that elude many South Florida golf clubs. The Bear's Club also boasts a Jack Nicklaus Performance Solutions Academy and par-3 golf course that offers a mix of challenges ranging from 100 to 180 yards.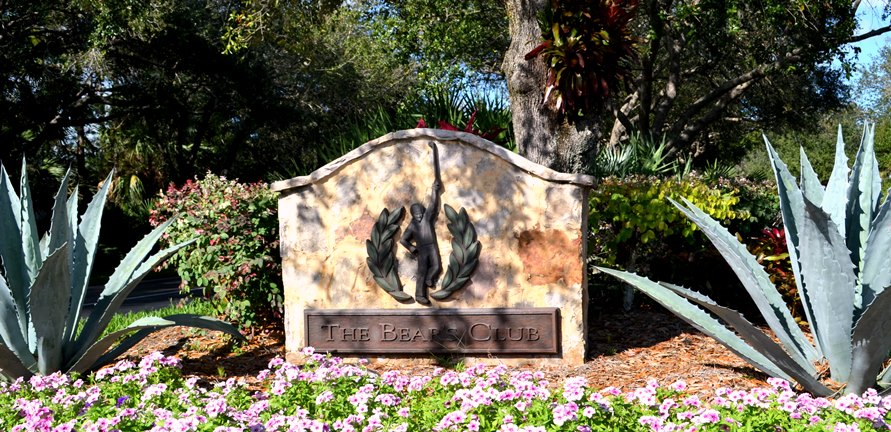 Map of The Bear's Club in Jupiter, Florida
The Bear's Club is home to only a limited number of luxurious estate residences all with minimum 1-acres lots, 17 golf villas and 11 club villas. Non-resident members or their guests also have access to four luxurious one-bedroom suites named after some of The Golden Bear's favorite courses: Pebble Beach, Augusta National, St. Andrews and Muirfield.
Membership is by invitation only.