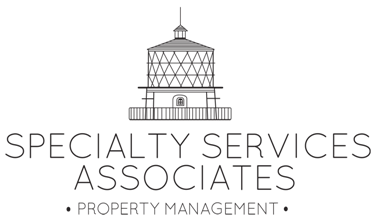 Specialty Services Associates, Inc.
Specialty Services Associates, Inc. is a privately owned South Florida property management company specializing in residential property management services with an emphasis on Jonathan's Landing in Jupiter, Florida. Specialty Services Associates provides complete operational and administrative services, specializing in private residences within Jonathan's Landing, BallenIsles and other northern Palm Beach County areas. Services include real estate sales, property management, renovations, handyman repairs, and housekeeping.
Specialty Services Associates has developed solid relationships with qualified and reputable subcontractors and on-site personnel who have years of experience and expertise in their fields. Each subcontractor is certified, licensed and insured in Palm Beach County.
---
"We always know we can depend on Specialty Services Associates for a multitude of projects. They are like our personal concierge, and all the employees are responsive, honest and dedicated to their customers"

– Rick and Carol Halperin – Casseekey Island at Jonathan's Landing
---
Providing quality service with a personal touch is our business and there is no job considered too large or too small to accommodate our homeowners. We can coordinate and provide quality services for you while you are here or away, allowing you peace of mind knowing that your residence is in good hands.
In today's world of uncertainties and change, our privately owned business makes every effort to always keep your best interests at heart. We consistently try to maintain reasonable pricing yet provide you with quality products and workmanship.
We truly appreciate the business, referrals, and trust that you give us throughout the years.