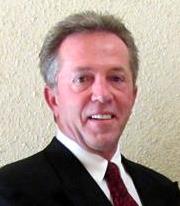 Mark Meckly
Broker Associate
(561) 747-8987
Mark earned a Bachelor's Degree in Real Estate and Accounting at Kent State University. After completing his education, Mark worked for a title insurance agency, a residential mortgage lender, a pension fund advisor as an asset manager, and a commercial real estate company as a Director of Property Management to become knowledgeable in all aspects of the real estate field. Mark is also a Certified Property Manager and has obtained his Real Estate Broker's and Florida Building Contractor's Licenses. Mark has been a licensed Realtor for more than 25 years of combined experience in both the commercial and residential real estate fields. Knowledge, complimented with experience and determination, has earned Mark the respect and admiration of his colleagues and customers.

---
"We have purchased two homes through (Preferred Residential Properties) and also used them as a rental agent as well, all wonderful experiences."

– Chris Snook and Susan Stoddart – Longshore and Vintage Isle – Jonathan's Landing
---
Mark, and his wife, Linda, acquired Preferred Residential Properties in 1996. Preferred Residential Properties specializes in providing quality real estate services marketing homes for sale in Jonathan's Landing and also providing seasonal and annual rental services. Mark has achieved the top sales in Jonathan's Landing for the last six straight years and continues to stay abreast of current real estate regulations, market values and sales trends.

Mark and Linda Meckly are long-time residents of the Town of Jupiter and have two adult children, Erin and Taylor. Erin is a graduate of the University of Central Florida and resides in Orlando, FL with her husband and two children. Taylor is a graduate of the University of South Florida and resides in Clearwater, FL.